HARURI INTERVIEW
Haruri, the South Korean artist who created the illustration in the Anime Focal Luxembourg 2nd edition poster, is giving us an exclusive interview!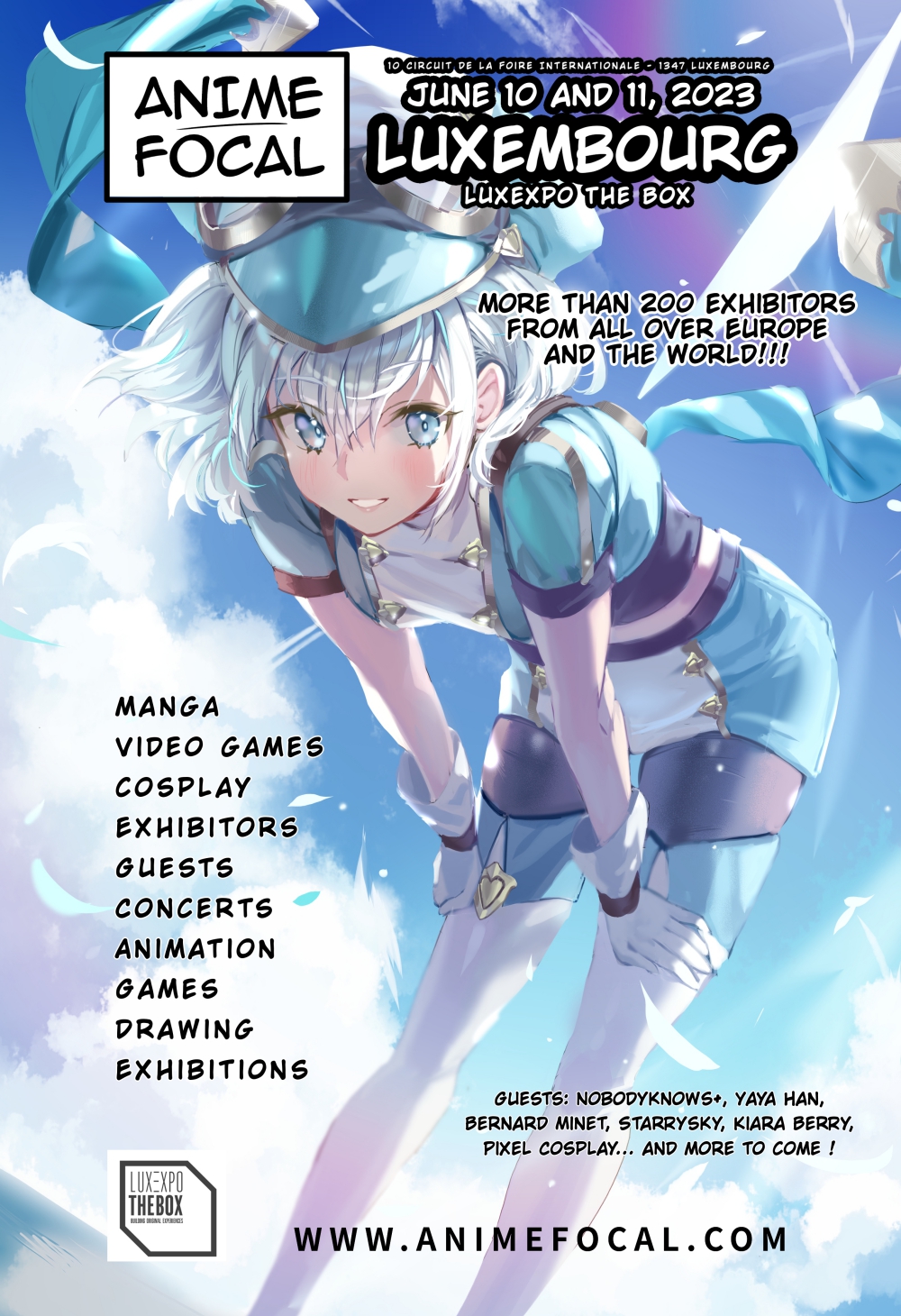 ★ Artist : HARURI
★ Country : South Korea
★ Gender : F
★ Twitter: HARURI52




Haruri's interview :

ANIME FOCAL : What do you prefer between digital drawing and traditional drawing?

HARURI : Definitely I prefer digital drawing, Because I start drawing with digital at the first time.

ANIME FOCAL : How did you learn to draw and how long have you been drawing? Did you go to an art or drawing school?

HARURI : I think I always draw since I was a baby, But I became seriously since I was 14. So It's been over 10 years now.
First I started it myself but after I decide to become professional, I learned 2 years under professional illustrator in Korea.

ANIME FOCAL : Being a freelance illustrator is your main activity or do you have a job on the side?

HARURI : I started my job as a freelance at the first so until now.

ANIME FOCAL : Who are your reference artists (manga or art in general)?

HARURI : There is so many great artists all over the world so It is hard to choose only one.
I admire people who have strong basic drawing skills and people who use their own colors.

ANIME FOCAL : Could you give us some of your favorite manga, anime and video games?

HARURI : As you can see my fanart, I love Idolmaster series. But Also I enjoy JOJO, Evangelion too.
Rather than trendy, I'm the type that likes things that I've always liked.
For game, I love Nintendo games and especially Splatoon and Zelda.

ANIME FOCAL : What manga or anime are you following at the moment?

HARURI : I just started to watch Evangelion again.

ANIME FOCAL : Is there anything that distinguishes the South Korean drawing style from Japanese drawing in terms of fanart?

HARURI : In fact, many Korean illustrators are already working in various countries, including Japan, without borders.
So I think the difference in painting style by country is gradually decreasing.
In my personal opinion, Korean artists prefer the way to work quickly but good quality at the same time.

ANIME FOCAL : What are your future plans in relation to illustration?

HARURI : I want to continue drawing pictures that I like until I get old. It is always grateful and wonderful to participate in various games and works!

ANIME FOCAL : Any advice for those who want to start in illustration?

HARURI : Don't be impatient about your skills.
I think the person who can continue to paint for the longest time can succeed.
Trust yourself and keep drawing!

ANIME FOCAL : Thank you very much Haruri, for giving us this interview!


Follow Haruri on Twitter to discover her incredible illustrations!!!!

TWITTER : HARURI52